---
One of the busiest spots in your house, the bathroom is also the place almost every guest visits. So if you start sweating whenever someone asks, "Do you mind if I freshen up/use the toilet/secretly judge your cleaning skills?" just relax. These tricks will get the room looking freshly scrubbed in 15 minutes or less.
1. Grab a bag.
To start, hang a plastic grocery bag on the doorknob as a quick way to gather rubbish — the easiest way to instantly tidy any room.
2. First, flush.
Next, grab some bleach. Pour a cup into the bowl, and brush around the sides and under the rim. Let sit for five minutes, as you move on to the next task.
3. Shine up.
Fill a spray bottle with equal parts water and white vinegar. Spray the solution onto paper towels or a microfiber cloth, and wipe away soap drips and toothpaste splatters on faucets, mirrors, countertops, and in the sink. If you really care what your visitors think, give spotty shower doors the same spray treatment.

4. Collect dirt.
Flip over one of the same vinegar wipes and run it across the back of your dusty toilet tank, then over, under, and around the seat. Flush the bleach that's been sitting in the bowl, toss the wipe into your doorknob bag, and move on.
5. Try this towel trick.
Don't worry if you're drying used bath towels — just put out fresh hand towels. They're the only ones short-term guests use anyway. Leave the others on the bar; just straighten them.
6. Make an exit.
Now it's time for the floor. Shake out your rug or bath mat to fluff it up so it looks recently vacuumed. Next, with a dampened paper towel, wipe the corners of the room, where most of the hair and dust collects. And don't forget to take the plastic bag with you when you leave!
Or, you can do what we would recommend, and just skip steps 1-6, and only do step 7!
7. Book a professional home cleaner, who will take a big amount of stress off you.
Book following this link!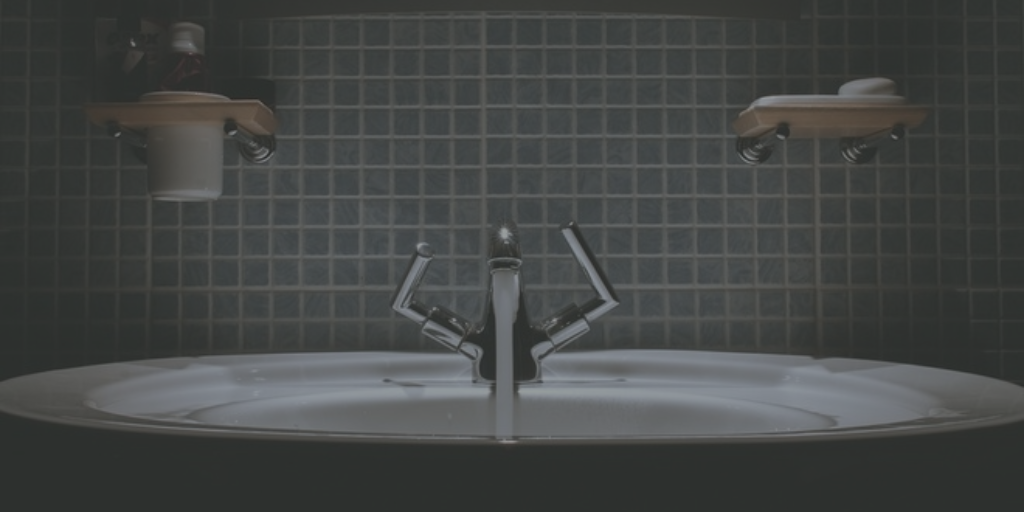 ---
---

GET UPDATES
No charge. Unsubscribe anytime.